We keep a pretty low profile
. . . by choice.

Our business has been built completely on referrals from existing clients. We don't advertise. Our definition of "marketing" is answering the phone when it rings. In fact, if you don't already know one of our clients, our web site is about the only way you might hear of us.

We'd love to get a phone call from you and discuss your Network needs!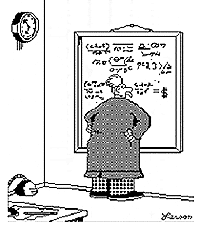 EINSTEIN DISCOVERS THAT TIME
IS ACTUALLY MONEY